Greg Kirkman


Byrne Robotics Member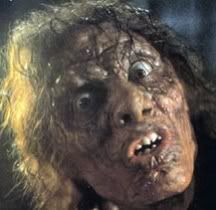 Joined: 12 May 2006
Location: United States
Posts: 15774
Posted: 16 December 2019 at 6:37pm | IP Logged | 9
post reply

---
A long time ago in a galaxy far, far away...
...I was a STAR WARS fan.
I still am, of course. Last fall, I spent many months rewatching and revisiting just about everything pre-Disney-buyout, from the films and cartoons to documentaries and vintage interviews and rarities. The films I love and the memories I have can never be taken away from me.
However, as an ongoing concern, I'm done with the franchise. Finished. My emotional connection is severed, and my interest now is purely academic. And I AM interested, no doubt. I have been utterly absorbed with watching STAR WARS burn to the ground for the past few years. Obsessed, even. I've never seen anything like what has occurred with this franchise, and it has been both fascinating and horrifying. The protracted and painful self-destruction of a once-unkillable brand. Within the span of four years, the golden goose has been slaughtered, and it is now a corpse-puppet being made to dance for money. Books WILL be written about all of this, you can be assured.
On October 30, 2012, the day of the announcement that Lucasfilm was being purchased by Disney, and that production would begin on the mythical EPISODES VII-IX, I had a bad feeling about it. That feeling has been proven absolutely justified in the years since. Regardless of one's feelings on George Lucas' STAR WARS films—good, bad, and ugly—they were unquestionably the product of an eccentric artist and genius idea-man who was always experimenting and pushing boundaries. He created a modern mythology which inspired generations of moviegoers and genre-fans. And, for Lucas, the story had been concluded with the end of his six-film cycle, although there were plenty of retcons and bumps along the way. His tentative plans for a sequel trilogy would have been an all-new story, not a continuation of the original one. I well remember in 2005 when REVENGE OF THE SITH was promoted and treated as The Last STAR WARS Movie Ever. Anything produced by Disney would therefore automatically be an after-the-fact add-on which would run the risk of retroactively ruining the original films. Which, for many, many fans, is exactly what has happened.
The prequel trilogy was a case of interesting ideas with flawed execution, but they did NOT kill the franchise. And, both sides of the fandom—prequel bashers and gushers alike—could agree to disagree on what they did and did not like about those films. There was still (mostly) respect, reasonably civil discourse, and enthusiasm for the brand. Those who hated the prequels could ignore them. Those who loved the prequels could freely embrace them, and had a plentiful amount of spin-off materials to enjoy.
Having already destroyed STAR TREK, upward-failing snake-oil salesman JJ Abrams was rewarded with THE FORCE AWAKENS, a $200 million dollar corporate fanfilm which, by virtue of the bait-and-switch method of including the original trilogy's cast (only to then give them a minimal presence in the story), made $2 billion at the box office. The hype-nosis of the film was strong, but it didn't take long for the criticisms to begin. The film, with a plot Xeroxed from the 1977 original (complete with Empire 2.0, Rebellion 2.0, and Death Star 3.0), coated itself in carefully-targeted nostalgia, and hid its nonsensical and derivative plot behind a series of loosely-strung-together action setpieces, wacky humor, and Mystery Box setups for future films. The worldbuilding was atrocious, and the dots between the happy ending of RETURN OF THE JEDI and the beginning of TFA were not even close to adequately connected. A pattern of disgracing and killing the original trilogy's iconic and beloved characters began, with Han Solo going back to being a mere smuggler and then being murdered by his own son. At the time, on this very forum, I gave the film a mixed-to-positive review, since, despite the problems, there was still definitely potential to be capitalized upon in future films. Everything was going to depend on EPISODE VIII, I said.
At the time, I had no idea just how right I was.
ROGUE ONE was a passable-but-boring movie, and one again rooted in nostalgia-milking moreso than its own unique merits. The Darth Vader fan-service sequence at the end was the only scene to get my heart racing, but the linkup to the beginning of the original film didn't make sense, due to the fact that Princess Leia (appearing here as a tacky CGI recreation of the late Carrie Fisher) and her ship were shown to be present at the battle where the Rebels acquired the Death Star plans. Which retroactively makes Leia look like an idiot for denying her involvement in the Rebellion to Vader during the opening of STAR WARS. To say nothing of the stupidity of the Death Star's fatal flaw being revealed as an act of sabotage built into the design. But at least this film was like being poked in the eye with a blunt stick rather than a sharp one. Unnecessary, but reasonably inoffensive. I still see unsold 6" Black Series Cassian Andor and Jyn Erso figures serving as loyal pegwarmers at local stores, a full three years later.
But then came the death-blow. THE LAST JEDI. Rian Johnson's "subversive" monsterpiece. The film which fatally stabbed STAR WARS in the heart, kicked off a consumer revolt unlike anything ever seen before in nerd culture, and opened up a huge can of worms regarding film theory/criticism and the relationship between fandoms and studios. I didn't even bother to see it in the theater, since the initial wave of intense backlash was more than enough to convince me to vote with my wallet. When I did eventually see the film (months later, for free, after someone I knew showed me the digital download version), I immediately understood all of the criticisms. It's a complete disaster. Tone-deaf, schizophrenic, stupid, insulting. Rehashed ideas from the original trilogy mixed with buckets of bathos, boredom, and pretentiousness. Well-crafted, in terms of cinematography and visuals, but a storytelling nightmare. The plotholes (analyzed in agonizing and brilliant detail by the great MauLer on YouTube) are gaping. Of course, the New Canon ancillaries which have replaced the now-expunged Expanded Universe have largely served to fill in the countless plotholes of the Disney Trilogy, and to explain away blatant storytelling problems. Like, for example, Rey being overpowered because she "Force-downloaded" all of Kylo Ren's training and skills when he probed her mind in TFA. YOU SHOULDN'T HAVE TO READ SPIN-OFF COMICS AND NOVELS TO UNDERSTAND A MOVIE!
Worst of all was the character assassination of Luke Skywalker, my childhood hero. This was an unforgivable sin, since Luke was the main character of STAR WARS, and arguably its heart and soul. Destroy him, and you destroy the Hero's Journey itself. Mark Hamill tried to warn us, before the movie came out. He named this new version of the character "Jake" Skywalker, and his stunned, broken facial expression while standing next to Rian Johnson after the premiere screening of the film is absolutely heartbreaking. Luke was turned from an optimistic hero who had conquered his demons into a bitter, jaded failure who had run from his problems like a coward. And had contemplated murdering his nephew in his sleep. And then Force-Skyped himself to death as a mere distraction, since he couldn't be bothered to come out of hiding and actually face down the menace he was partially responsible for. As has been well-documented elsewhere, Rian Johnson was more than happy to subvert every hanging plot thread which Abrams had set up in the first film, with the result being a trilogy (and a franchise) painted into a very, very, very small corner. The Disney Trilogy is a storytelling disaster, with no vision, no plan, no narrative throughline, no meaningful character arcs, and no consistency.
More disturbingly, these films clearly exhibit the same rot which has infected and mangled so many other beloved intellectual properties: A lethal injection of identity politics, and a sadistic glee in knocking over sacred cows in the name of nihilism, shock-value, and "subversion" (...aka "bad writing"). It has become a convenient shield for the studios to hide behind: It's not that a movie is bad, it's that critical—"toxic"—fans are racists, sexists, and manbabies who just can't handle how diverse and relevant and stunning and brave these new films are. Maybe—MAYBE—if Abrams hadn't made the blanket statement that critical fans are "afraid of strong women", or if Rian Johnson hadn't dismissed any and all criticism of his awful film, and hadn't actively trolled and insulted heartbroken fans on social media, then the backlash wouldn't have been so severe. Of course, a whole bunch of Lucasfilm employees and hangers-on (like unhinged crank Chuck Wendig and starwars.com digital communications manager Andi Gutierrez, with her infamous "Fanboy Tears" mug) didn't go out of the way to insult their once-loyal customers, then maybe there might be a chance of rapprochement. As it stands, there is not.
Never mind that this dismissing of legitimate criticism as "toxicity" and "racism" and "sexism" also dismisses all of the female and minority fans who criticize these films. The honest, informed opinions of a diverse group of disenfranchised fans from all walks of life doesn't fit the "toxic, 40-year-old, White manbaby" narrative which Lucasfilm and the shill media continues to push. STAR WARS should be timeless fairy-tale fantasy which appeals to everyone, not "relevant" or a "lifestyle brand". For the record, I have no problem with the diverse casting of these films. At least I wouldn't if it was in service of a great story and great characters, rather than serving a socio-political agenda. If the writing was actually good, you could potentially have some all-time classic films featuring exactly the same cast, instead of the legacy-destroying, franchise-killing disaster we've gotten instead. I feel especially bad for John Boyega, since Finn had the most potential out of all the new characters, and yet he ended up being reduced to the Black Stormtrooper Janitor who serves as wacky comedy relief, and whose big, heroic sacrifice moment in THE LAST STRAW was subverted by Rose Tico (...whose pegwarming action figures have become the stuff of legend. Like many other people, I built a three-foot "Tower of Tico" from unsold action figures at my local supermarket). How insulting. And I have the sneaking suspicion that Boyega will be the first to start squealing and dishing dirt once the non-disclosure agreements begin to expire. I'm looking forward to it.
And, of course, there's Rey. MaRey Sue. Our main character, who is massively overpowered and skilled with no actual training to speak of, faces no real struggle, makes no mistakes, and is loved by everyone. JJ Abrams' fan-insert character, who is a blank-slate designed to appeal to cosplayers and intersectional Feminists, rather than going on a powerful and compelling journey as a character. Because, in today's demented Hollywood (...the same racist, sexist, virtue-signaling Hollywood which has given us such gems as the casting couch and the likes of Harvey Weinstein), "Strong Female" characters are written as boring and shallow Mary Sues, and once-strong male characters like Luke Skywalker, Superman, James Bond, and Mr. Spock must stand in awe of them, and must also be denigrated and disgraced in order to make their female replacements look better, by comparison.
Luke Skywalker was butchered so as to prop up Rey as a "Strong Female", have no doubt. And it's no accident that the writers of ROGUE ONE explicitly called the Empire a "White supremacist" organization, and that the Rebellion was composed of "a multicultural group led by brave women". Or that THE LAST JEDI contained a pointless, 30-minute side-quest to Canto Bight just to make the point that Capitalism Is Bad. Or that the majority of the background Resistance (...or is it "Rebellion"? They forgot that the Resistance is ostensibly NOT Rebellion 2.0, and started calling them "Rebels" again halfway through the movie.) characters in THE LAST JEDI are "brave women". The stench of wokeness-before-storytelling permeates these movies, and that's why they've been doomed to failure from the start. The cart pulls the horse. There is no vision, no story, no core. The Disney Trilogy is soulless, corporate art-by-committee. Propaganda rather than storytelling. STAR WARS—the real STAR WARS—once crossed race/gender/international lines to became the biggest movie franchise of all time. Because people of all races, genders, and walks of life could get swept up in the epic storytelling and the likable, archetypal characters. It wasn't about being "relevant" or making a political statement. It was brilliant, escapist fun with a strong moral undercurrent about the power of friendship, family, and doing the right thing for the right reason. Whereas Luke Skywalker once bravely risked his life to fly an X-Wing into battle against the overwhelming power of the Death Star, an untroubled Rey casually takes out three First Order TIE Fighters with one shot from the Millennium Falcon, proclaiming, "Whoo! I like this!". The contrast could not be more obvious.
STAR WARS used to be made as mass entertainment for everyone. That is no longer the case. The Disney Trilogy has been constructed to pander to a younger, hipper, woker crowd. The sort of people who constantly Tweet about "representation" in movies, and who are offended by everything. The sort of people who don't practice what they preach, and don't actually support the products which pander to them. Lucasfilm has made it clear again and again that they do not care about the longtime audience which has kept the franchise alive. Only now, at the end, has the marketing and merchandising taken a radical shift toward pure, desperate nostalgia, so as to try and lure disenfranchised fans back in, and trick them into parting with their money. The t-shirts, toys, and TV spots keep trying to reinforce the idea that EPISODE IX is the conclusion to the story begun in 1977. Meanwhile, THE MANDALORIAN (which I can't be bothered to watch) is, by all accounts, more 'Member Berries, and has been generally well-received. Which proves that "franchise fatigue" is not STAR WARS' problem, as Bob Iger has claimed. BAD MOVIES and ineffectual leadership are the problem. Of course, THE MANDALORIAN is just a Band-Aid on a shotgun wound. THE LAST JEDI is a bell that cannot be unrung.
SOLO: A STAR WARS BOMB is proof of the fandom slowly taking back its power, and not being willing to settle for any piece of trash with the brand name stamped on it. While there are numerous likely reasons for its failure (Harrison Ford IS Han Solo, it's another pointless, nostalgia-milking prequel, a la ROGUE ONE, Lando The Droid-f***er, etc.), I have no doubt that the backlash to THE LAST JEDI was the biggest factor. And, of course, SOLO was yet another example of the rot which sits at the core of Lucasfilm's leadership: A lack of vision, and major creative bankruptcy/instability, with writers and directors being hired and fired, willy-nilly. Kathleen Kennedy decided to fire Phil Lord and Chris Miller after most of SOLO had been shot, then brought in Ron Howard to refilm the movie. Each of the Disney films has suffered from replaced writers/directors and minor-to-major reshoots. Chaos and lack of vision are standard operating procedure with these new films.
I've said on occasion that the original STAR WARS film (and the overall trilogy which spawned from it) is the story of a group of people from disparate backgrounds who come together and form a surrogate family. The Disney Trilogy has gone out of its way to tear that family apart, and to disgrace and kill each of the iconic characters from the original trilogy. It's willful cultural vandalism, pure and simple. And that is the core reason why, like an organ transplant gone bad, the fandom is rejecting it. Disney and Lucasfilm just want the audience to Consume and Obey. Any and all critics with dissenting voices are labeled as "toxic fans" and "manbabies". The media has gone to great lengths to protect these films, no doubt so that they can remain in the good graces of The Mouse and maintain their inside access and perks.
I have personally seen the shill media in action, with one critic (who I was once friendly with) softballing their reviews of the Disney Trilogy, then later posting photos of a trip with their kids to a screening at Lucasfilm HQ, as well as posting photos of themself with Rian Johnson, where they were thrilled to tell Johnson how much THE LAST STRAW meant to them. And they've also said that they're looking forward to the "fanboy tears" when EPISODE IX comes out. Perhaps it's just a matter of cinematic taste, but I do find all of that...questionable. Fact of the matter is, the media can no longer be trusted. Rotten Tomatoes is a corrupt joke, and the Oscars and other such award shows are also a joke. Movies are now judged on their politics rather than their filmcraft and storytelling. I'd rather get my reviews and commentary from the grassroots YouTube channels and reviewers who have risen to prominence in the aftermath of THE LAST STRAW, like Nerdrotic and MauLer and Abu Nas and The Critical Drinker, thank you VERY much. The loyal, longtime STAR WARS fanbase wants honest and integrity, and they will not get it from the JJ Abrams (who is a proven liar) and John Campeas of the world.
And so we come to THE RISE OF SKYWALKER, aka PLAN IX FROM HYPERSPACE. The quiet desperation of the marketing has been a palpable thing, with no less than a whopping 30 different TV spots, as well as constant TV promos and merchandising tie-ins to try and lure the disenfranchised fans (and apathetic civilians) back in. It won't work. No one cares. It's over. They killed it. The merchandise rots on store shelves, and the fanbase has become jaded and apathetic. The film may well still be a massive financial success (...and perhaps then only due to Disney's efforts to cook the books), but the STAR WARS brand is fundamentally broken, and is now being downgraded from prestige film series to direct-to-TV. There is no way that PLAN IX can salvage this trilogy into something cohesive or watchable. None. The rumors of major reshoots (which apparently just ended mere WEEKS ago) and disastrous test-screenings sound pretty plausible to me. I have no doubt that the "toxic vocal minority" of fans and the plunging merchandise and ticket sales have sent Disney/Lucasfilm into a panic. It's been both hilarious and deeply satisfying to watch Abrams, Boyega, and others involved with the production start subtly trying to throw Rian Johnson and THE LAST JEDI under the bus during interviews in an attempt to bolster interest by making this film seem better than that disaster.
Of course, Jar Jar Abrams, being The King of The Hacks, can't finish a story satisfactorily. And I have no doubt that Abrams, Kathleen Kennedy, and the rest of them have learned absolutely nothing. I've followed all of plot leaks and news reports intensely, and, if the leaks are true (which seems more and more likely, as evidenced by the trailers and whatnot), the backlash to this film could make THE LAST STRAW look like a minor schoolyard brawl, by comparison. That said, I don't even need to have seen the leaks to tell you exactly what will happen in this film: This will be the final insult to the original trilogy. Force Goddess Rey, The Ultimate Mary Sue, will defeat the Emperor (For Real This Time), and will steal the last shreds of Luke Skywalker's accomplishments and legacy, just like she's stolen everything else. A pointless and insulting end to a pointless and insulting trilogy. And all of the shills and Reylo shippers will come out of the woodwork to blame "toxic fans" for the negativity surrounding the film, not bad storytelling. It's become a grotesquely predictable cycle. But it seems now that even the shill media is slowly starting to turn on the Disney Trilogy.
And, of course, bringing back the Emperor (...whom I half-expect to have orange hair and a desire to Make The Empire Great Again) AT ALL is a desperate Hail Mary move which completely destroys the point of the original trilogy, as well as the character arcs of Luke Skywalker and Darth Vader. It is an Automatic Fail. Following the pattern of THE FARCE AWAKENS (STAR WARS 2.0) and THE LAST STRAW (THE EMPIRE STRIKES BACK 2.0), this film will be RETURN OF THE JEDI 2.0, mixed with the usual Abrams-style fast-pacing, distracting eye-candy, wacky humor, and "relevant" identity politics. And I won't be seeing it. At least not until it comes to home media (but then only for free), and only so I can have an informed opinion for the inevitable academic discussions of this disaster. A STAR WARS movie is coming out in a few days, and I don't care. I have no desire to see it. This would once have been unthinkable to me. But the trainwreck of it all has been utterly fascinating. My only interest now is in the bigger picture of the Disney films' impact. The cultural, sociological, psychological, and film theory/criticism aspects of the inevitable trainwreck. And it WILL be a trainwreck. It may not flop outright, but I suspect it will underperform. Anything under a billion would make the point quite nicely, I think. You NEVER know until this things are released. Of course, I did correctly predict that SOLO would flop, so there's that. At the very least, I have no doubt that this will be a creative disaster which obliterates what's left of the fanbase. The reckoning is finally upon us. We'll soon see how it plays out.
Bottom line? Disney killed STAR WARS. It has become politicized, and is no longer about mythic storytelling or iconic characters. It will never again be what it once was. It had its day, it changed the world, and now it's done. It needs to go away before it embarrasses itself any further. When the dust finally settles, in, say, five years, no one will care about the Disney Trilogy. Maybe someday, STAR WARS can be rebooted in some new form by hungry young filmmakers who care about storytelling and creating a modern mythology, but I think it's time to let go. It will take a new generation of George Lucas-types to come along and shake up entertainment with the next true game-changer, as STAR WARS once did so brilliantly. The Disney Trilogy will go down in history as a franchise-killing disaster, and quite possibly the biggest fuckup in movie history, since it deliberately avoided reuniting the iconic trio of Luke, Han, and Leia onscreen, and then proceeded to disgrace and destroy them all in the name of "subverting expectations" and "social justice". I look forward to the Disney Trilogy being repudiated, eventually, be it via retcon, remake, or outright discarding. I also predict that an eventual desperation move from Disney will be to actually remake the original trilogy itself, and throw the original films into the Disney Vault, which would be the ultimate insult. And, Without Respect, We Reject.
Fuck these movies. STAR WARS used to bring people together, and now it just tears them apart. It's become an ugly and divisive franchise full of nihilism, greed, cynicism, and creative bankruptcy. Let it all burn. I won't be responding to this post or reading this thread. I will never again spend another dime on this franchise, aside from the pre-Disney-era books, comics, and the like, since my interest in that era (before the Dark Times we now live in) has been rekindled. I'm done with it, but I've still got my popcorn ready for the fallout to come after the release of the final chapter in this counterfeit "conclusion" to Lucas' films. I will continue to watch, study, and love Lucas' films for many years to come, and will mourn for its legacy. I have no desire to watch any of the Disney films ever again.
You can expect in the weeks and months and years to come a flood of articles and videos stating that the Disney Trilogy is worse than the prequel trilogy. I'm looking forward to all of the books and analysis which will come out of this disaster, so that we might all learn from it. And maybe even prevent something like this from ever happening again to our popular culture and the modern myths we love so much.
Sorry, Disney, but the STAR WARS Saga ended a long time ago, in a galaxy far, far away. Corporate fan-fiction doesn't count.
I leave you with this fanmade meme, which sums up the situation quite nicely: