Posted: 15 December 2014 at 2:43am | IP Logged | 1

---
It has becoming increasingly obvious -- to me, anyway! -- that the FINDERS miniseries I was planning is simply not going to come together. More reasons than I can count, but mostly other things (STAR TREK!) occupying my time. Plus my recently confessed lack of interest in drawing comics anymore. Maybe that interest will return, maybe not. Only time will tell.

Thing is, tho, there is an entire issue of FINDERS complete and in the drawer. What to do with it? Well, this is my solution: "serialize" it here in the JBF.

A couple of little problems with that idea, tho. One, it's not lettered, since lettering is rarely done on the boards these days. And second, it's in black and white, and there are several pages with rather important color element. Solution, then, run the script along with the pages -- sorry, gang, I just don't love you enough to put in the time and effort to letter the story (no volunteers, please!) -- and apply color, as in ANGEL: BLOOD AND TRENCHES, where needed.

I'm going to run a page a day for the next three weeks or so -- without attempting to convert it to "serial" form -- but to kick off, I'm starting with two pages, since not much happens on the splash. Oh, yeah, and I'm going to lock the thread each day, until the whole thing is "published." Then I will open the thread for comments.

Merry Xmas!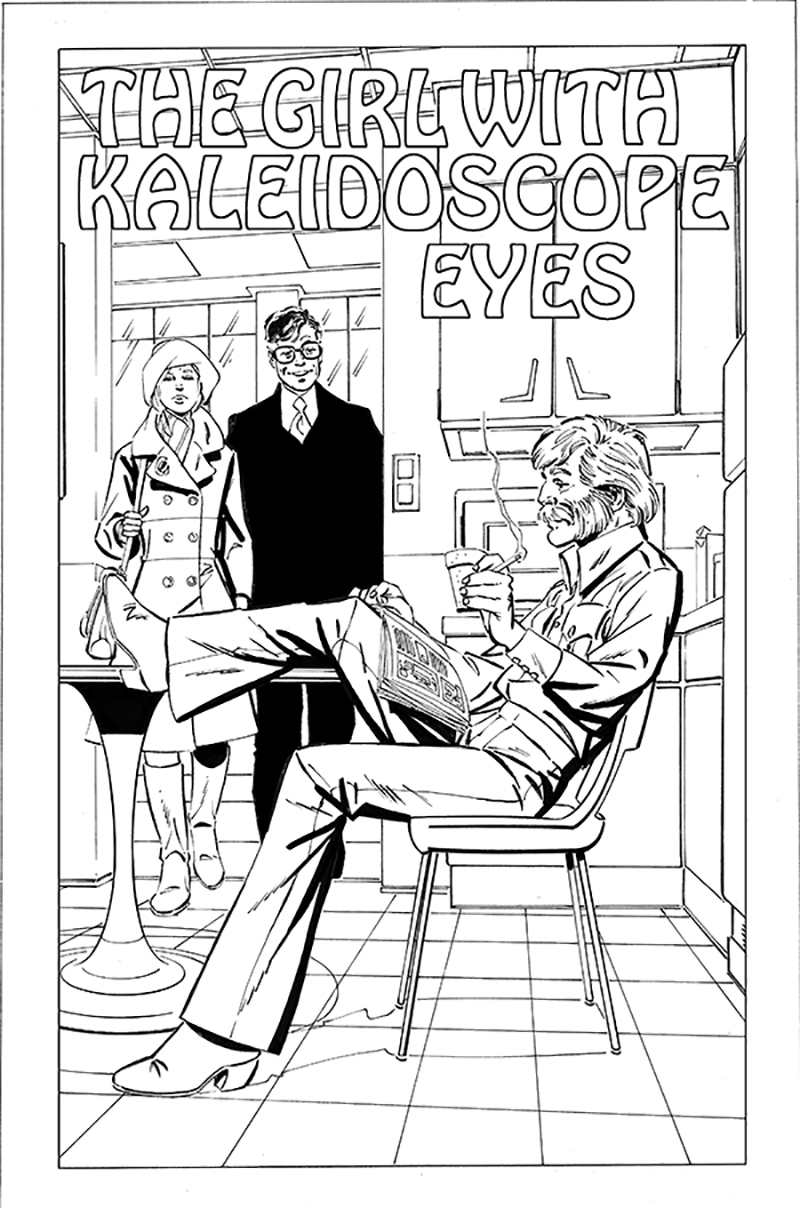 PAGE ONE
1 NATHAN: Ah, GOWER. There you are.
2 NATHAN: This is CYNTHIA CARTER. She'll be JOINING us as of today.
3 NATHAN: I'd like you to SHOW her the ROPES.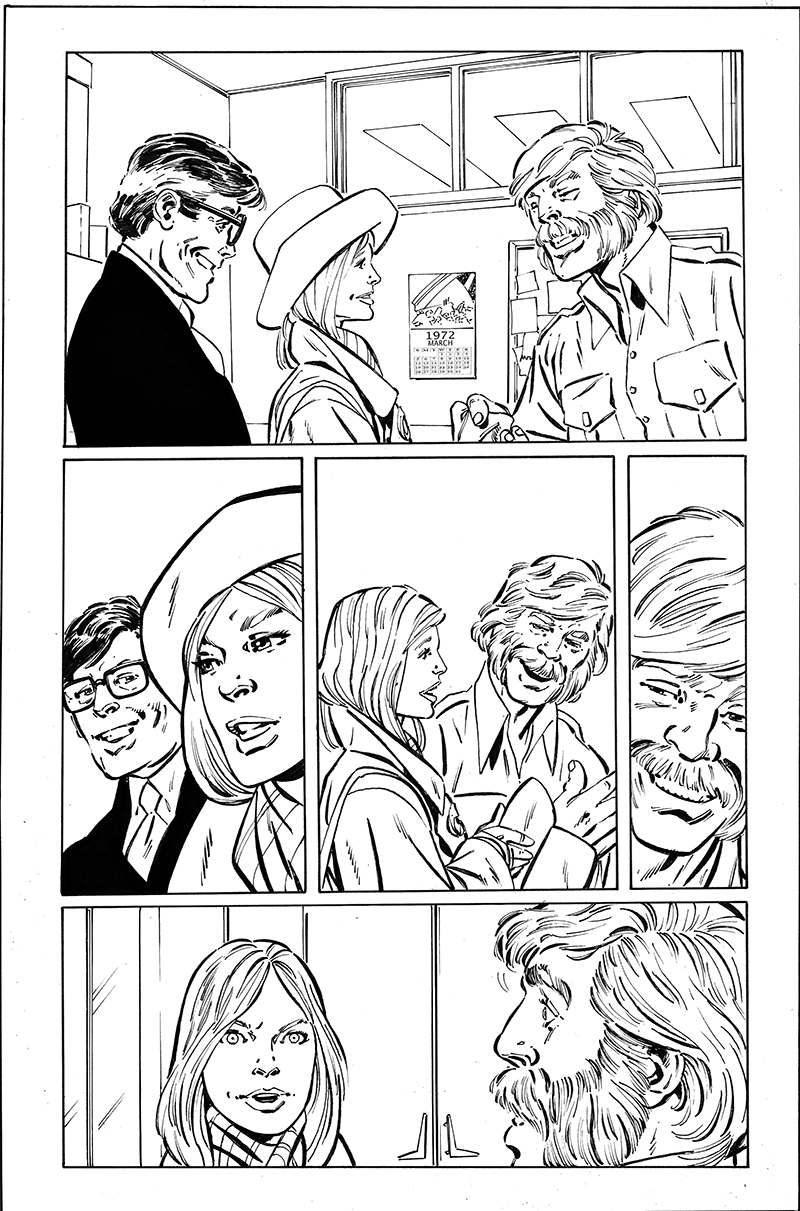 PAGE TWO
PANEL ONE
1 NATHAN: As I'm sure my WIFE told you, Ms. Carter…
2 NATHAN: Gower here is one of our TOP operatives.
3 CYNTHIA: Oh, yes.
4 CYNTHIA: Mrs. SMITH has told me ALL about Mr. BLAINE.
5 GOWER: Has she indeed?
6 GOWER: Maybe I should play it SAFE…
7 GOWER: …and DENY EVERYTHING!
PANEL TWO
8 NATHAN: Gower, ALVIN is ready downstairs whenever you are.
9 NATHAN: Well, I leave you two to GET ACQUAINTED.
10 CYNTHIA: Thank you, Mr. Smith.
PANEL THREE
11 GOWER: So YOU'RE the new blood the office has been buzzing about for a WEEK.
12 GOWER: Cynthia, was it? Can I offer you a cup of COFFEE, Cynthia?
13 CYNTHIA: Perhaps later.
14 CYNTHIA: I was hoping to get STARTED…
PANEL FOUR
15 GOWER: So was I!
16 GOWER: And I'm sure we can find something much more INTERESTING than COFFEE.
PANEL FIVE
17 CYNTHIA: Perhaps we need to come to an UNDERSTANDING, Mr. Blaine.
18 CYNTHIA: I know your REPUTATION, but I am here strictly to WORK.
19 CYNTHIA: Do. You. Understand. That?
20 GOWER: Y-yes…