Posted: 24 June 2022 at 4:38pm | IP Logged | 7
post reply

---
Jim Burdo wrote:


Don't people realize that supposedly enlightened Europe is stricter on abortion than the US?
Forget the rightness or wrongness of this decision, what about this or this or that! Not possible to look at the decision on its own merits?
Europe by the way is not a country. Needless to say, it's massively disingenuous to make your (debatable) claim that Europe is stricter on abortion than the US, when we all know the situation in this regard in US is in imminent flux. Many states are in the process of making abortion outright illegal.
Let's take France, which you cite, or Austria, or Italy. These countries say by law it is a right for a woman to have an abortion in the first 90 days. How does that stack up with Texas or Kentucky or Oklahoma or South Dakota? Mississipi intend to change it to 10 days. The Missouri law prohibits abortion after 15 weeks, you say.
This is what the AG of Missouri says: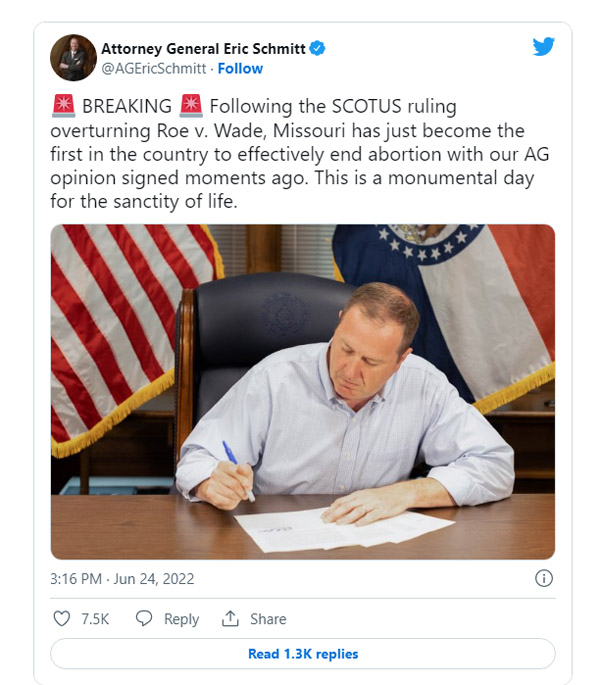 Are you plain mistaken or just a liar, Jim?
Going back to Italy, where abortion is a right by law. This has come into question on a few occasions and decided by referenda, allowing the people to decide what they want. How would the US people go about changing the Supreme Court's decision, Jim?